Press
A Quick Word With Rebecca Lappa by Tom Murray, Penguin Eggs Winter 2015
A Quick Word with Rebecca Lappa by Tom Murray
Penguin Eggs: Winter  2015
It's a strange thing to consider someone to be a veteran performer when they're only just turned 18, but singer-songwriter Rebecca Lapp can easily make that claim. 
The Edmonton resident has been writing songs since she was 10, supplementing these early artistic efforts by picking up gigs in both music and television during her pre-teen years.  It wasn't too long after the multi-instrumentalist (keyboard, guitar, banjo) started writing that she was releasing EP's of her early work, winning songwriting awards and popping up at Canadian folk festivals.  Her first nomination for a Young Performer of the Year award at the Canadian Folk Music Awards came with her debut full length album, 2011's Not in Nederland, kicking off a run of nominations through the ensuring years. 
It seemed as though she might be doomed to staying a perpetual nominee, especially up against a strong field in 2015 that included Coastline, Robbie Bankes and Mira Meikle.  She finally pulled down the Penguin Eggs sponsored prize on her fifth try for her latest release, Tattered Rose, which was produced by Edmonton music legends Barry Allen and Gord Matthews.  Now studying music at MacEwan University, Lappa is considering her future in the industry and enjoying a much deserved win.
Tom Murray: You've been releasing an album a year since 2011's Not in Neverland: are you already at work on a new one, and do you see it being different from Tattered Rose?
Rebecca: Well, I've been working on a project with (Calgary-based producer and guitarist) Russell Broom.  It's a bit more contemporary, we're thinking it's probably going to end up maybe in the alt-pop genre which means I can do rock and other things.  I do like to try a lot of different stuff.
Tom Murray:  Do you feel constrained by being lumped into the folk music genre?
Rebecca:  No, I think I would say that, simply because there are so many different types of folk music out there, and it would depend on what type it is that you're playing.
Tom Murray:  I take it that you like exploring different musical areas, though?
Rebecca:  Definitely, that's a lot of fun.  I'd like to do more co-writing with lots of different people, write for a living and definitely tour once I'm out of college.  I've written a few songs with Olivia Wik, before, and I did some co-writing when I went to the SongRise Music Conference in Red Deer earlier this year.  I haven't found that many people to do it with, though basically anybody who wants to co-write songs, I'm down with it.
Tom Murray: You've definitely got a distinctive style of songwriting, as evidence by 2014's Ode to Tennyson, which was based around poems by Alfred, Lord Tennyson.
Rebecca:  I've always been very into lyrics and vocal melodies; these are the things that I think of. I'm starting to take the music more seriously, though.
Tom Murray:  How did it feel to win the Young Performer of the Year award after so many years of being nominated?
Rebecca:  It was pretty amazing to finally get it after so many years.  I mean, finally! Everybody else in the category this year was amazing, which made it all the more special.  To be honest, I really didn't think I was going to win, so I wasn't prepared. I was wearing high heels that night, and I had them next to me while I was sitting down.  I was getting ready to clap for whoever won, and they were like "Rebecca".  Uh-oh, now I had to put on my shoes to go accept it!
Tom Murray:  What are your plans for the next year or so?  Will your university studies cut into your budding career?
Rebecca: Well, there's this recording that I'm working on with Russell.  If I get some grants for it and things go well, I may cut my program down form 4 years to 2.  It all depends, I haven't decided yet.  The courses have been very helpful for me, though. I'm in a jazz-based program that has things like composition, writing charts and theory, which would help me develop some skills that I'm maybe not so good at, the sort of thinks that will help if I'm talking to a band.
Tom Murray:  You're attempting to round out your skills so that you're not just depending on being simply a singer-songwriter, I take it?
Rebecca:  What I'm trying to do is stick as many fingers into as many pies as I can. From talking to and watching other people in the music business that seems to be the way to go: like Alex Vissia, who is an amazing performer and also a graphic designer on the side.  She does things like album artwork.  I'm not skilled in that way, but I'm seeing what else I can do in the business to supplement what I really want to so.
#YEG Music Magazine "Tattered Rose" Review Nov 24, 2015
ARTIST:

 REBECCA LAPPA | 

ALBUM: 

TATTERED ROSE | 

RELEASE DATE: 

JUNE 12, 2015

What do you do when you have to follow up a successful album that earned Edmonton Music Award for Adult Alternative Recording of the Year? You buckle down, enlist award winning producers Barry Allen and Gord Mathews, along with a host of strong musicians from the Edmonton and Calgary area and create something magical. Which is what Rebecca Lappa has done with her new album Tattered Rose. Leaning on her strong writing skills and powerful vocals, Rebecca delivers an amazing, fresh new folk record. Even with just seven songs, Rebecca manages to captivate the listener. Each song tells a story; a history lesson for some brought to life by angelic vocals and inspiring musicianship.
MUST LISTEN TO TRACKS: 

Anchor Tattoo & Pieces Of Me
Local Canadian Folk Award Winner Busts Genres (Gigcity 2015/11/17)
Local Canadian folk award winner busts genres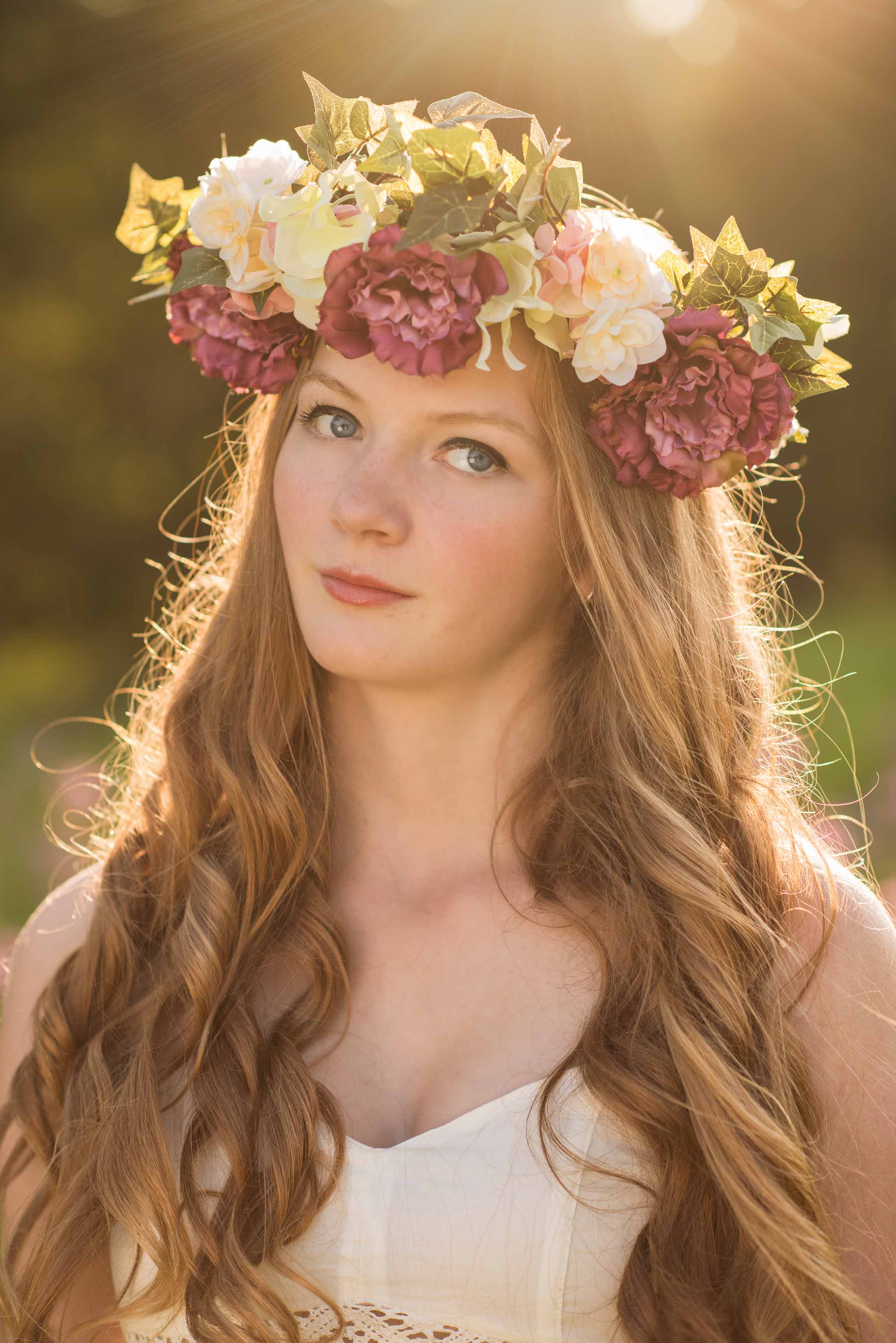 The evidence is piling up – that Rebecca Lappa is at the top of the class of great new artists from Edmonton. Now what to call her?
The 18-year-old singer-songwriter was the only local winner at the Canadian Folk Music Awards held in Edmonton on Nov. 8. She was named Young Performer of the Year. Earlier this year, Lappa's latest album Tattered Rose was judged to be the "Adult Alternative Album of the Year" at the Edmonton Music Awards. Last year she was a finalist in the "Youth at the Blues" contest at the Beaumont Blues Festival. Coming next year is record of more "contemporary stuff," Lappa says. In short, pop.
"I want to try everything," she says, every style, every genre, with any co-writer who's willing. Her topics and lyrics may be unconventional – her last album,Ode to Tennyson, was a collection of original songs based entirely on one poem by the 19thCentury poet – but her songs live in roots music. At the moment, anyway. She's happy with the proliferation of folky music on the pop charts.
"That's encouraging to me," Lappa says, "because then I know I don't have to be techno to get in pop radio."
She's tried electronic music, too, so don't rule it out.
Lappa's not so "new," it turns out. She's one of these child prodigies blessed with knowing exactly what she wanted to do from an early age. Tattered Rose is her fifth full-length album. She also has two EPs, the first coming out when she was 13. Grants and parents helped with recording expenses, and between finishing high school, Lappa also found the time for extensive vocal instruction, which she now continues at MacEwan University's music program. She also plays piano, guitar and banjo. Fans rave about her voice: a rich, soft, soulful tone deployed with obvious technical proficiency. She could learn to let loose a little more, get a little grit, but there's no doubt Lappa would impress the judges on The Voice.
If that's what she wanted to do.
Being a singer isn't her first goal. On how she found the time and energy to attain the career output of an artist twice her age, Lappa explains, "I've been writing music since around nine years old, and ever since then I've been trying to get out there and play. I've been working at this for a while. It's what I love to do. I really enjoy writing music. It's one of things I'd like to say that that I'm good at, and I enjoy singing. The reason I sing and pay for people is because I have music I want to share. Otherwise I wouldn't be doing it."
Record labels and publishers: please commence the bidding war.
Catch Lappa at the Black Dog on Saturday, Dec. 5 at 4 pm. No cover.
Rebecca on CTV - Nov. 2015
Shaw TV with Jen MacDonald - Nov. 2015
«
Start
Prev
1
2
3
4
5
6
7
Next
End
»
Page 1 of 7